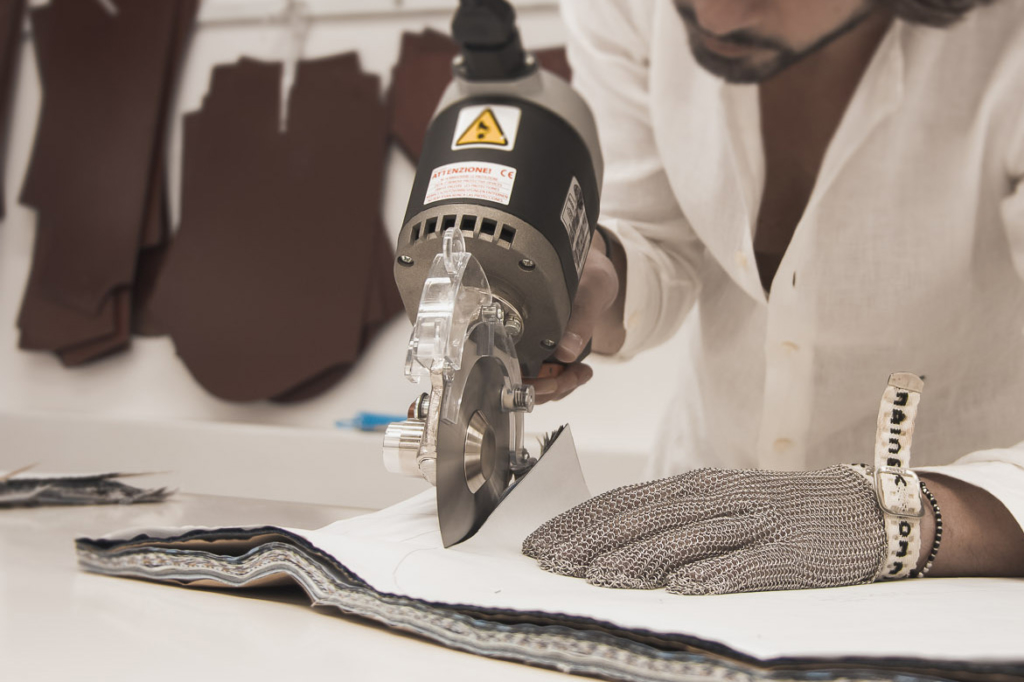 The Cutting
A delicate phase competently conducted on quality fabrics, carefully selected to satisfy customers.
The Buttons
The application of the buttons, made only of nacre, follows a traditional Neapolitan-style embroidery known as "crow's feet", and is executed by hand with great skill.
The pseudo joist
A distinctive element of the sleeve, which our tailors work on with great precision to give uniqueness and refinement to the shirt.
The mouche at the bottom
A triangle of fabric that connects the front and back of the shirt, carefully sewn to obtain sturdiness and harmony.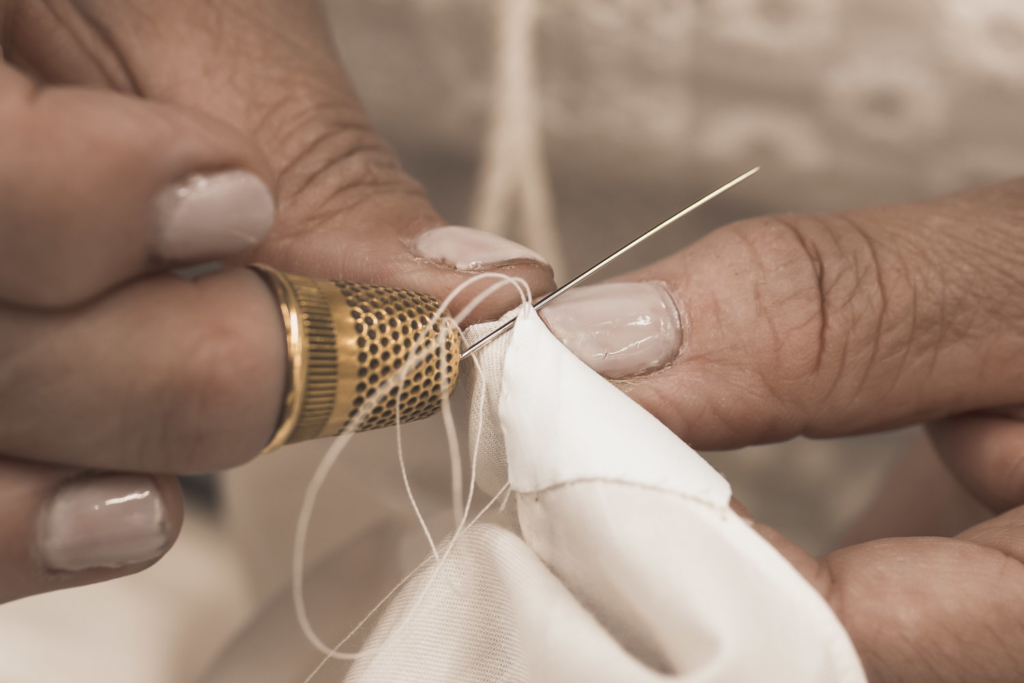 The hand-embroidered buttonhole
Our embroiderers conceive a meticulous interlacement to create a strong and flexible buttonhole, designed to last over time.
The wrists
A distinctive feature of the shirt, worked following the rules of Neapolitan tailoring, based on the final style of the garment.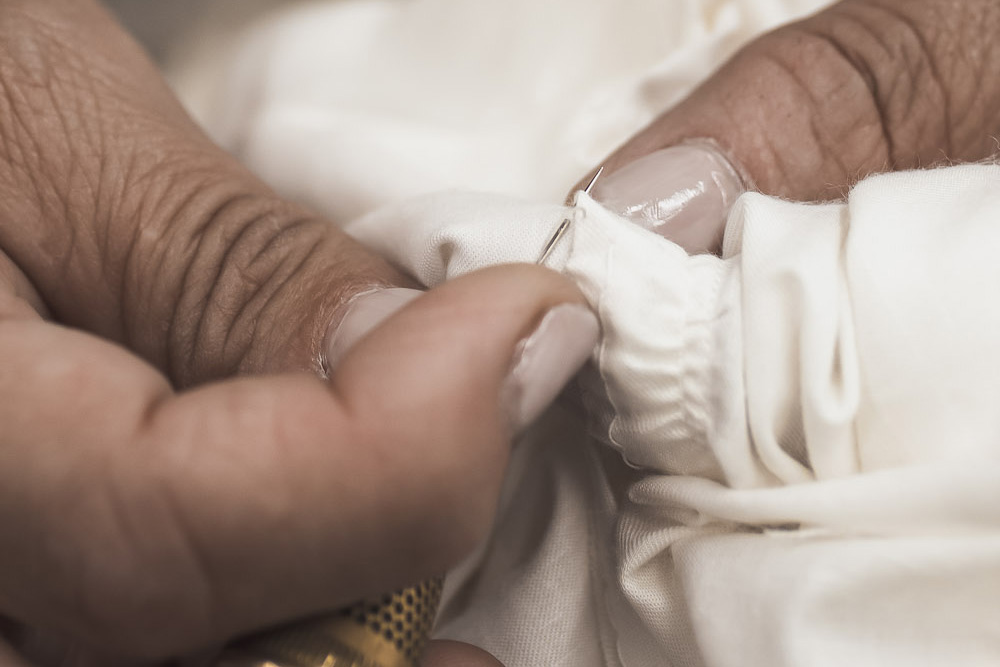 The handmade armholes
As per tradition, the craftsmanship also concerns the armholes, which result in particular comfort and elegance.
Hand-ironed
The particular care of the garment continues until its final stages, the ironing, which gives a definitive shape to an Enzo Pisano shirt.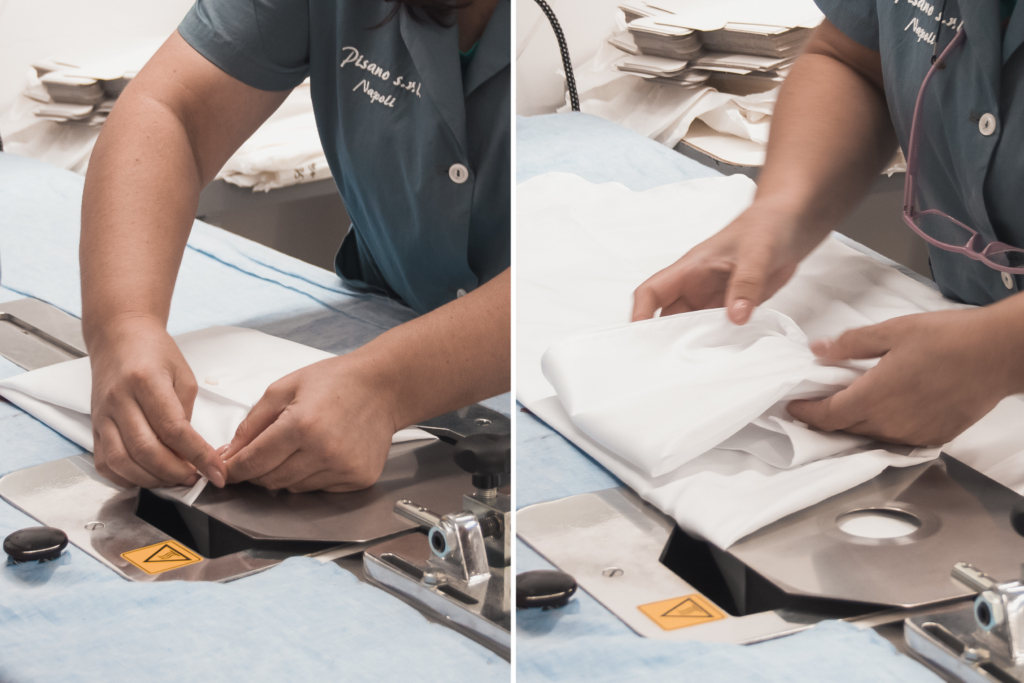 Hand-folded
Our shirt makers are responsible for packing each shirt by hand, for an impeccable product down to the smallest detail.