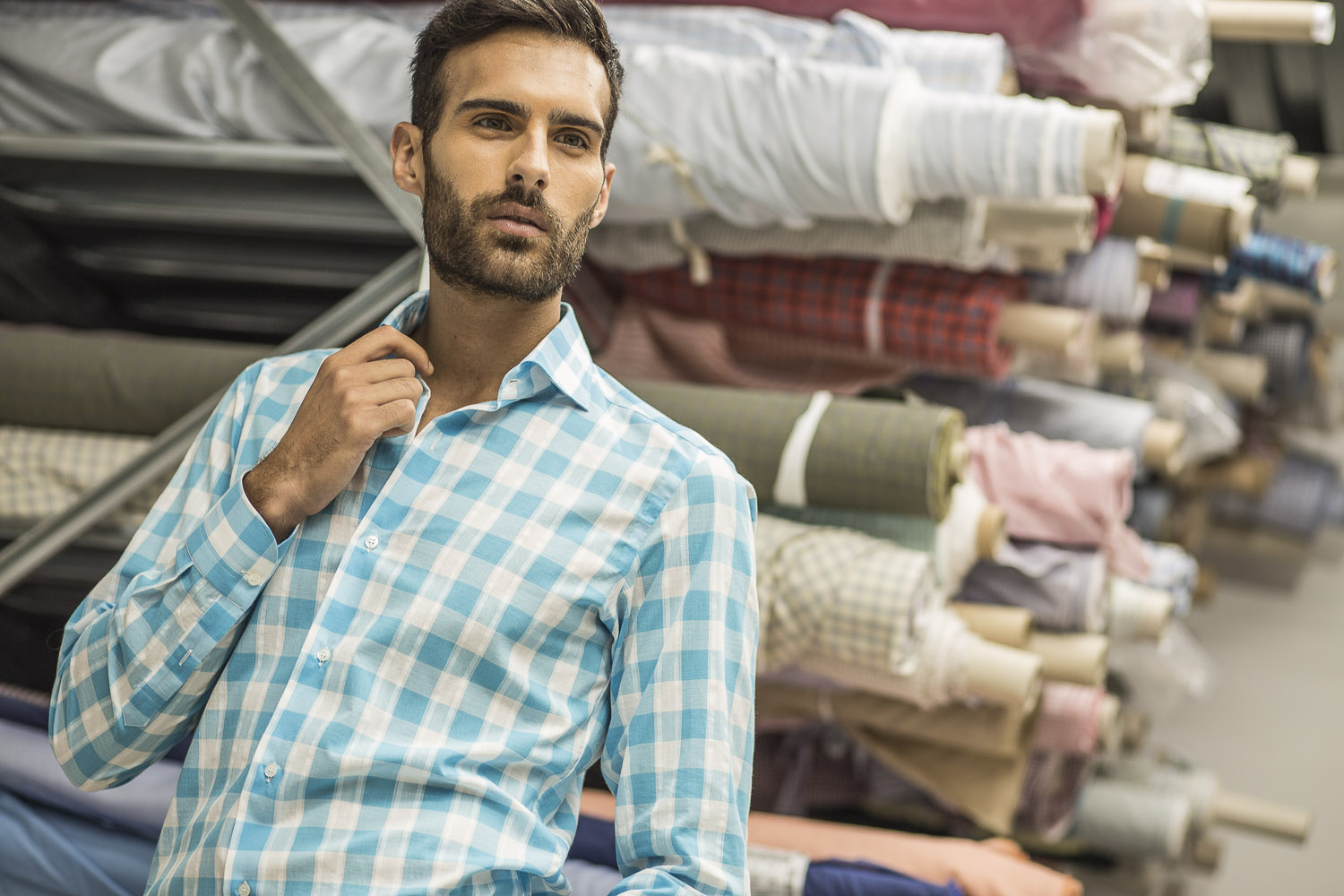 Quality and elegance
The creation of a tailored garment is a fascinating process, starting from the choice of fabrics that will turn into a perfectly detailed shirt, hand-sewn, following the rules of Neapolitan tailoring.
Excellent quality and image of style strive to conquer the modern man who wears exclusive garments.
A tailored shirt
Each shirt is the hand-made result of delicate steps that require precise scrutiny, careful hands and the mastery of an expert team of tailors.
The fabrics, selected from Italian and English brands, make their way to
the tables of the Neapolitan laboratory to be transformed into sought-after garments that follow tradition as well as market trends.
It may be a sartorial shirt, but it's also modern in the fit and in its basic materials.