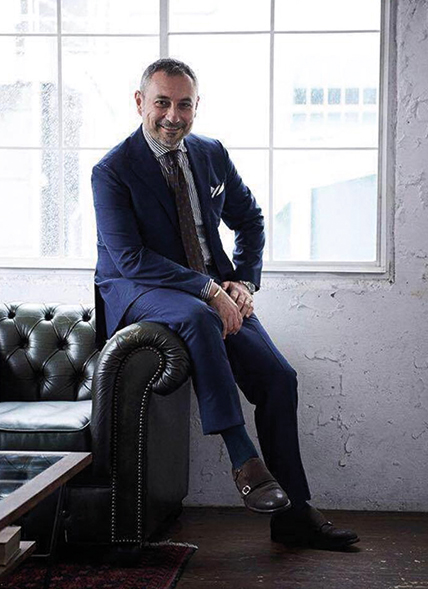 Enzo Pisano has been in the tailoring world for many years, ever since 1990, when he started working for the family tailoring shop as a sales manager, extending the brand to international boutiques.
His precious experience and passion can still be found at Pisano Srl today.
Enzo often travels around the world with the aim of conquering the Italian market, as well as the European, American and Japanese ones, where the 'made in Naples' tag has continuously held its charm.
"I like travelling the world and adding to my knowledge, even though the best part of my job is getting to share what I do and what I know. I've created a laboratory with a family atmosphere, where I gladly spend my time, chatting about the products and always finding ways to improve".